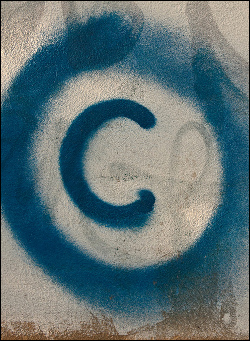 I have a friend who is rather fond of anarcho-capitalism. (I am not an anarcho-capitalist, but I'll always listen to other people and their views.)
A year ago, he challenged me to imagine a world without copyright. At first I thought, "I am all about copyright!" but the more I thought about it…I realized…I really wasn't.
Recently, this friend brought to my attention an infographic about how most of what Amazon sells is either in the public domain, or released since the rise of the popularity of print-on-demand books and self-published e-books. (You can see that here.) He asked what I thought about the graph on his Facebook wall. I replied, and soon I had an invitation from Stephan Kinsella to expand on my thoughts and write a guest post for the Center for the Study of Innovative Freedom.
I think it's my first guest post, and I enjoyed writing it.
I'm curious what others think about copyright and writing.