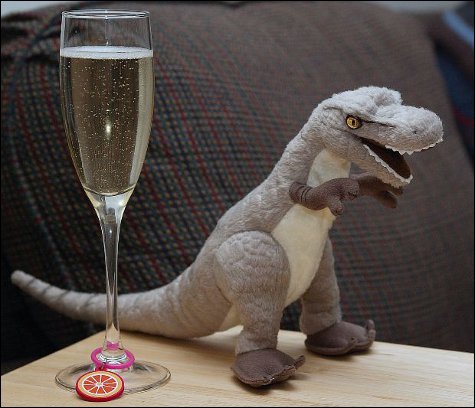 It's with a heavy heart that I'm announcing this morning — after 327 entries, here — that I've come to an end with The Juggling Writer.
I think I'm done with all writing, in fact. No more blog entries, articles, or novels.
I'm just out of ideas, and I like working a day job so much more than pursuing my dream of writing full time…
It's WHAT Day in April?
What's that?
It's April 2nd?!
YOU MEAN I'M DOING THIS WHOLE APRIL FOOL'S DAY THING ALL WRONG?!
Fine — I never liked the day anyway!
Since the year my old step mother put mint-flavored dental floss in chocolate chip cookies and I cut my gums wide open, or the year my own mother — the woman who brought me into the world — convinced me that my truck was stolen, it's been a day of trauma.
I really believed I could buy all of YouTube on disc, and now you're telling me it was all a joke?!
What kind of sick individual does such a thing?!
Fine, Then!
Okay, since I don't get this whole April Fool's Day thing, I'll just say this: I had a nice weekend. Along the way, writing was done. A lot of writing.
I hope your weekend was nice, too — I hope you found plenty of time to write.
And if anybody played a joke on you yesterday, I hope you stabbed them in the eye with a pen and shouted, "Happy April Fool's Day!"
Because, clearly, I missed my chance…