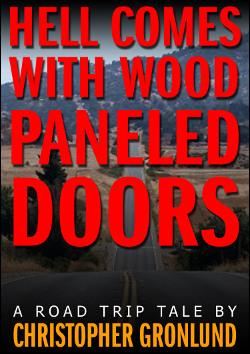 It seems like more people got a Nook than a Kindle
(Affiliate Link) for the holidays — at least when looking at e-book sales of my novel and short stories. Nook sales have outpaced Kindle sales this month in a BIG way.
Thank you to everyone who's bought a copy of Hell Comes with Wood Paneled Doors and my other e-books; I hope you like them. If you do, consider leaving a review at Amazon or Barnes and Noble.
Sales come and go, but weeks like the last couple — and photos like the one the one below that the awesome CM Stewart sent while on the road over the holidays — make those dry spells worth it.
I really appreciate everybody who's read what I've written and those who spread the word.
Thank you!