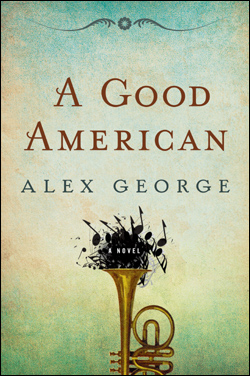 No real update today, but I want to share something worth checking out.
Author, Alex George, has a wonderful "story in five photos" entry on his blog, chronicling the evolution of his latest novel, A Good American
(affiliate link), from a blank page, through several drafts, galleys, and the actual novel.
More than that, though, it shows what goes into writing a novel — all the ups and downs. The close calls and total rewrites after thinking, "This is done and ready to go."
The entry serves as inspiration to us all, whether the goal is to release your own e-book, or take the traditional route. It's why I was up early before the day job, today, working on my latest book.
It takes time to do something well, and Alex's post is a great reminder of the payoff.
* * *
Oh! Alex's A Good American, was recently picked as the Indie Next List's #1 Pick for February of 2012! So check that out, too.