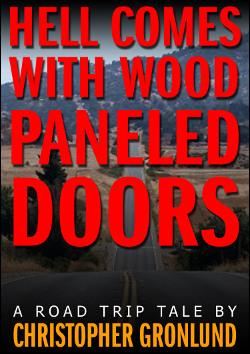 I knew of Shawn Kupfer through a Nerdist review of his book, 47 Echo, before I met Shawn in real life.
Shawn is a writing machine. Whether it's at his day job as a technical writer or writing novels day and night, he's a very busy guy. I recently sat down for an interview Shawn wanted to do with me. You can check it out on Shawn's blog.
I plan to interview Shawn soon. His writing output is quite a staggering thing to behold (most writers I know — myself included — would be content producing 1/5 of what Shawn does), and beyond that, he's a very interesting and cool guy.
Hopefully Shawn's interview will be the first of several interviews with writers, here, in the coming months.