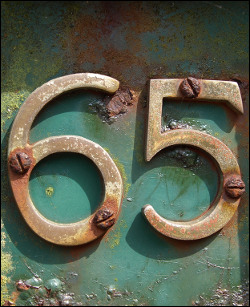 I haven't mentioned the social media break in over two weeks.
That's because social media really isn't much of a thought anymore. It seems like a distant memory.
There's no strong desire to take part, but there's also no disdain for it. It's like golf, scrapbooking, or cup stacking (commentary at :24 seconds in) — I can see why people like these things, but they are not something I do.
A Quick Peek
My wife joined me on the original social media break of 30 days. She expanded that to 50 days when I did, but chose not to go 101 days. She went back a couple weeks ago.
Even with occasionally hearing what's going on online or being next to her on the couch and sometimes glancing over to see an update or two, I don't really miss it.
Facebook is pretty much, "Yea, Texas Rangers!" over and over and over and over right now. (While by proximity I hope the Rangers win the World Series, like golf, scrapbooking, or cup stacking, it's not really my thing.)
I didn't really miss Twitter during Podcamp Dallas last weekend, even though that's how most people communicate last-minute changes in schedule or share information at conferences.
Aside from wondering if ebook sales will pick back up when I return to Facebook, Twitter, and Google+, I don't have a burning desire to get back — other than to see what's up with some friends I don't hear from as much.
I really think I could go without it.
The Inevitable Return
I don't see being like Hugh MacLeod and totally giving it up for good. But when I return, I see some changes.
With Facebook now making something similar to Google+ circles available, I'll probably keep things much tighter, focusing on the people I truly know. Facebook has always been a place where I meant to stay in touch with just people I know in real life for years. But over time, people I've become acquaintances with online wanted to add me, and there was a feeling that I had to add them back. People I knew years ago wanted to add me, so I let them in, even though we didn't have anything in common then, and even less in common today.
Twitter was always something I used to feed me quick links to specific publishing news. I'm not a fan of using it for real communication, other than its valuable use at conferences.
Google+, if it's still the same thing I left 65 days ago, is where I'll probably spend most of my time.
But I don't see spending as much time as I once did with social media when I return on Thanksgiving Day.