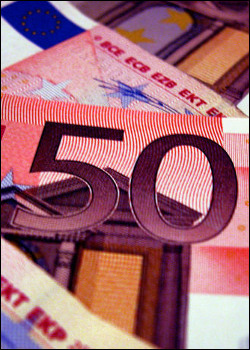 This morning, I'd have been back…
I'd have been back to Facebook, Twitter, and Google Plus.
I'd have been back on social media sites, all the wiser after taking a 50-day break.
But CMStewart dared me to go 100 days, and who am I to pass by on a dare?
(I'm actually going 101 days.)
One Return
My wife, who surprised me when I started my self-imposed social media break by saying she'd do it, too,  rejoined the social media community today. According to many (family, friends, and tech blogs), the social media world has changed in 50 days away. Most notably, Facebook and the changes in recent weeks…and still to come.
I do miss aspects of it — especially now that Cynthia is back. While she's not showing me what's going on, she did tell me that quite a few people have posted to my Facebook wall asking where I am. A side of me wants to reply to those people; a side of me wants to throw myself back into social media to be in closer touch with friends and other people.
But at the same time — there's a feeling of "this is now the norm."
I may miss out on some things, but there's a sense of focus that I've enjoyed since the break.
One Thing
One thing that makes me want to rush back to social media: ebook sales.
I have always wanted this blog to be honest, so here's a blast of honesty: I have sold virtually nothing since taking my social media break!
Either I tapped out all contacts and it all died the way it would have, or I have enough of a following that when I say, "Hey, I have ebooks!" people listen and actually buy them.
A side of me wants to return to see if a social media presence = ebook sales, or if the dip in sales since taking the break would have happened regardless.
The Peace
When I think about social media and what I'm missing, the tendency is to rush back and see what I'm missing.
But…I'm writing new stuff and enjoying the break.
There was a time I thought about asking CMStewart to release me from my dare — to allow me to go back to social media sites today…
But in 51 days, I'll have more to show than if I went back to social media sites today, and that makes it totally worth the break!