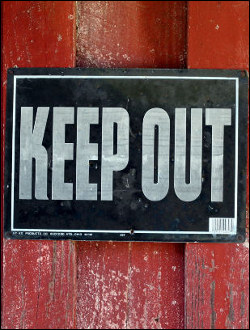 The closest I've ever come to getting political on The Juggling Writer was last year, during banned books week.
It's banned books week, but this time, I'll be more personal than political.
Why I Am
I grew up with a library of science and geography books at my disposal. Because those books were available in our home, I learned about the world and how it worked before most of my friends.
I looked up to my big sister, a voracious reader. My mom read a lot, too. When the people you look up to read, you not only want to read — you want to read what they're reading!
What they were reading was well ahead of me at the time, but it didn't stop me from always trying to get through the things they read. Somewhere in 7th grade, I was ready. I read Stephen King's Different Seasons and John Irving's The World According to Garp.
They were the books that made me want to write serious stories.
King's "The Body" (one of the four stories in Different Seasons) made me realize the kinds of stories forming in my head could find an audience. And The World According to Garp…well, I was blown away.
Challenged Writers
King and Irving have had their books challenged and banned.
When John Irving's Hotel New Hampshire was taken off the shelves in a high school (and reinstated), Irving wrote to the school librarian, thanking her for being part of the group against the removal of his book. You can read the letter here.
The part that stands out in Irving's letter is what always stands out when I hear a book, movie, or song is being challenged or banned: those calling for the removal rarely actually read, see, or listen to what they're fighting to have pulled from the public.
It's a terrifying thought that somebody without knowledge of why something may be in a story can call for it being banned. (That said, it's just as terrifying to me if they know the context and still call for something being banned.)
There are a lot of things in the world that offend me, but I would never think that just because I find something repulsive or wrong that my feelings about something should keep others from experiencing it. For some, the language and situations in King's books and Irving's books bother them; there are many others, though, who take something away from the stories when they're done reading.
A Life Without [Certain] Books
I can't imagine my life without Different Seasons or the World According to Garp.
Later, Kurt Vonnegut came along and made me think in even more ways. Each contemporary writer that followed — even those I wasn't necessarily fond of, but read and respected (i.e., Updike) — they made me not only want to write, but they made me want to write well!
They presented things that made me think when I was young. Since the books were a little ahead of me, there was an excitement to being exposed to adult situations, but that excitement quickly waned when I realized there was really nothing shocking about those situations. And when I experienced similar situations later in life, I already knew where I stood because it was something I thought about for quite some time. So I didn't get high like other friends because I'd read about what drugs can do to a body. Sex wasn't something to fear, but I knew from the stories that I read that it came with certain consequences for many of the characters in books. So I waited until I was ready for what could happen.
Because I wanted to write and quickly learned that writing takes discipline, that discipline carried over to all I do. I took time to listen to people, I worked harder than most (even at jobs I didn't like), and I did all I could to always push myself to do my best.
I learned a lot from the stories some would have forbidden me to read; in so many ways, books helped me become who I am!
That's why it's a terrifying thought to wonder who I'd be without certain books…