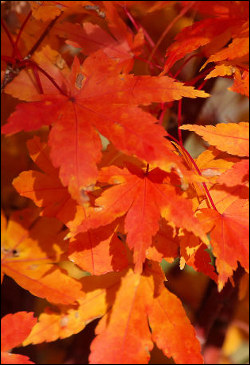 My favorite season has arrived!
While it's usually in the 90s in north Texas on the first day of fall, today's low was in the upper 50s. Windows are open, and everything smells wonderful.
It's funny how the change of a season and the weather can affect something like writing.
A New Start
Businesses have fiscal years that differ from the calendar year. As a writer, I work on a different year, too; as a writer, my year begins with the arrival of autumn!
Even on the warmer days, just knowing that the leaves will soon change color and cooler weather will become the norm creates a certain energy for me. Always has, and I suspect it always will.
Whether I'm in the middle of a big writing project or starting something new, when the calendar rolls over to September, anticipation settles in. By the end of the month, I end up writing with even more passion than usual.
So even though it will come close to the 90s later this afternoon and climb into the mid-90s for the next week or so, if I close the windows in time, I can pretend it's cool outside and let the words flow this weekend!
Your Favorite Season
How about you — is there a season that seems to make you want to write just a little more? Share your favorite season in the comments, and have a very snazzy weekend!