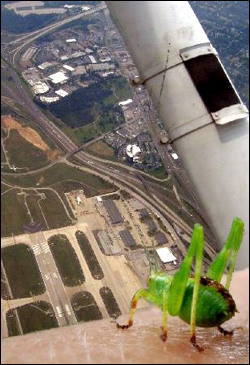 Today would have been the first day of a 30-day social media break for me.
I'm more than two weeks into the break, though.
I did it sooner than planned because I was dared.
The Power of a Dare
I like a good dare. In my early 20s, I went vegetarian for years on a dare. One stormy night, I gave a homeless guy who was convinced he was Jesus and could cure sick people with his own brand of nanotechnology a ride to his destiny on a dare. I drank a tank of sea monkeys on a dare.
I've always found there to be a certain satisfaction, or at the very least a good story, on the other side of a dare.
So when friends dared me to take a social media break right away when I mentioned that I was just thinking about taking a break (it went up to a triple-dog dare in no time), I had to not only do it, but go bigger than just 30 days. Right now, the plan is to go 50 days.
Seeing that I'm writing even more than usual since starting the break, I'm toying with going 100 days.
Easier than I Expected
While I'm not addicted to my iPhone (I rarely send text messages and don't talk on the phone much), I like having the Internet and all it offers in my pocket at all times. I like that I can discover a book on a morning break, buy the ebook, and start reading it right away. And yep–I like being able to see what friends are up to by checking Facebook, Twitter, and Google+.
So I thought taking a break would be difficult. Once I removed all the apps from my phone and set the sites to not notify me as updates came through, though, it became easy.
The reflex to check social media sites has been replaced by the reflex to keep working. Just like it used to be.
I Triple-Dog Dare You
Since mentioning the 50-day social media break, some people have expressed interest in taking a break themselves…but they find it hard.
In a weird way, a dare is permission.
So I dare you…right now, turn off all your social media notifications. Post to all the social media accounts that take time away from writing that you're taking September off. Remove the apps from your phone if your phone is your weakness like it was for me.
Then…log out of all the accounts.
I triple-dog dare you to take the leap! And bet that within a week into however long you decide to step away that you'll see yourself being a more productive writer than when you're checking Twitter several times an hour.