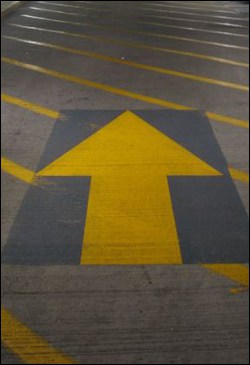 Three weeks ago — after being laid off twice in less than a year and a run at freelance technical writing and editing — I've returned to a day job. (Writing procedures for a large finance company.)
Looking back on the past year and then some, I'm proud of what I accomplished as a writer. Still, doubts creep in:
Should I have promoted things better?
Should I have made a bigger push with freelancing?
Should I have dusted off and published my second novel as an e-book, wrote the followup, and promoted both books?
So many questions.
But…I'm happy that I focused on "the serious novel" that may be hard to sell, but needed to get out.
The podcast is out there, now, and I can promote that.
I spent a lot of time with my wife; more than anything, that made all the time looking for work and struggling to make it freelancing worth it.
It's easy to wonder if we're doing the right thing as writers. (I wonder if I should focus on my second novel — a paranormal mystery set in 20s Chicago — or work on one of two other novels next.) It's easy to second guess our decisions, or wonder if we could do more. But as long as we're moving forward and writing, there should be no regrets.
Getting caught up in "what ifs" is the worst thing we can do as writers.
The best thing we can do?
Keep writing and moving forward…
I hope everybody has a great week!