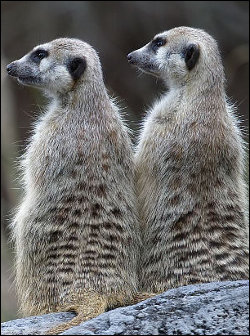 I'm writing this while standing up.
I've worked many jobs in the past that required me to be on my feet all day or night.
I've worked in warehouses, on loading docks, and as a landscaper; I've framed houses, worked on a farm, and in restaurants.
But I've never written while standing up.
Why Stand Up?
I've read things like this for awhile.
I've always felt better when I've worked at jobs requiring me to stand. (I've never been a fan of being compressed in a chair all day, but that's what I've done for years.)
The routine:
Wake up and then sit right back down with breakfast while writing.
Sit in my car on the ride to work.
Sit all day at work.
Sit in my car on the ride home after work.
Cook dinner (standing, at least); sit down at the dining room table and eat.
Sit down after dinner; check e-mail and write some more.
The only real standing all day — going for a walk or short run; maybe play tennis.
After that, more sitting — until lying down for bed…where I'd do it all over the next day.
So I decided to try something new. I've set things up so I can stand up and write.
I still have the option to sit. (I've always believed in moderation, and having worked at jobs where I've stood on concrete for 8-10 hours a shift, I know I don't want to stand that much, either.) But having the option to change my perspective during the day is nice.
I Think I'll Like It
I wander around when I write.
I get up and frequently walk around the apartment while thinking about the next scene in a story or part of an article.
With a standing workstation, I have the ability to walk away and come back without standing or sitting. I know it may sound silly, but there's something about it that just feels right to me.
There Will Be Adjustments
The workstation's not perfect. Right now it's my laptop on a file crate on my desk. (I can stash the file crate away when not in use.)
If I like standing while writing, I'll need another monitor on top of the hutch on my desk so I'm not looking down and hurting my neck. I'll also have to figure out a way to write notes while standing — right now the only thing elevated is my computer. (If I like this enough, I'll consider a dedicated standing desk.)
Right now, it's something different — and the change of perspective is nice. I can't slouch, and I feel more alert.
I'm sure it's psychosomatic, but there's just something neat about standing up and writing.
Changing Your Perspective
If you've been feeling a bit sluggish while writing, try changing something about where you write this month.
Rearrange the room where you write, or consider a standing workstation.
If you write outside your home, consider a new location to change your perspective; you might be amazed by how big a small change can feel.
Now, if you'll excuse me, it's time to sit down and proofread this!