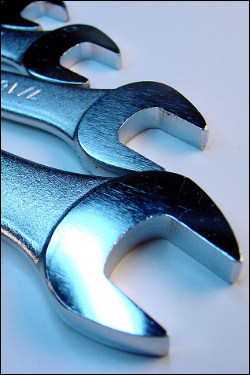 I was hired at most of the jobs I've had for no other reason than I know certain programs or how to use certain tools.
I've run lathes, made molds, drove forklifts, and used other machinery; I've taught myself billing systems, piles of Microsoft products, piles of Adobe products, and many other programs.
The sad thing? Rarely have I done anything creative at most of those jobs.
I think it's one of the reasons I love writing so much — no matter how bad a job was, I still used my brain everyday to create things that made me happy and proud.
This week, whether it's at work or home, make sure the tools you're using help you create something you're proud of, instead of letting the tools dictate what you do.