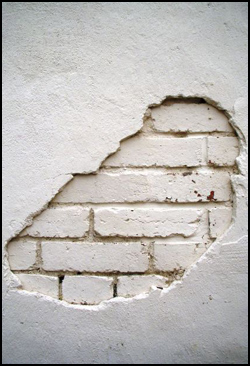 I've picked up books that floored me with the writing.
I appreciated the way the authors put words together — going as far as wondering what it must be like to have a mind that can write such beautiful prose.
Many times, though, about 40-50 pages in I stopped and thought:
"Okay, this is nice writing and all, but is anything going to actually happen?"
Good Writing is More than Just Pretty Prose
Don't get me wrong — I love pretty prose. I read certain things and can barely fathom how to pull off with words what some writers do.
I don't have the ability to wow a reader for pages with pretty writing. I'm more about structure and emotion (and the occasional farting dog).
Still, as much as I envy some writers who string words together much better than I do, I wouldn't trade places with them.
There are many writers who know how to write well, but they don't seem to know how to build a story.
Building Things
I used to be the guy who dragged bricks from the street after they were delivered, up to construction sites. I stacked piles of bricks around construction sites for the crew that poured foundations, framed structures, and laid the bricks in place.
Everything about the process was hard — all the way back to the kiln where the bricks were fired. You never think about how many bricks it takes to build a 7,500 square foot home until you're the person dragging them uphill through the mud after a storm.
But I learned a big writing lesson during that job and the other menial jobs that followed: just like building a house, writing is built in pieces — and only after laying a solid foundation.
Had the crew skimped on the foundation, skimped on the following steps, and just created a facade — it may have looked beautiful from the street, but if you peeled back the shell, you'd find nothing.
I've started reading many novels that lacked structure behind the facade created with prose. At some point, that nothing really stands out.
A Solid Writing Foundation
There's not much behind the facade of some writers. This isn't to belittle what some writers do; I really do appreciate great prose. But when all that's between the covers are 100,000 words cleverly strung together and little more, that's not writing from a foundation.
Even Michael Chabon, in an essay in McSweeney's Mammoth Treasury of Thrilling Tales
(affiliate link), admitted there was a day he looked at what he was doing and realized there was no story. His writing lacked structure; it was just a facade. A pretty facade, but still…hundreds of pages lacking substance.
Work at writing from a strong foundation. My podcast novel is an older story and goofy, but I still like its structure and the things that happen to the characters.
There's a reason so many people flock to young adult fiction and genre fiction: to pull it off well, you have to be a solid storyteller (and it doesn't hurt to know how to thread words together).
Lay a strong foundation and the rest will come…
Acknowledge What You Build
If you tell basic stories, take pride in them. Build your writing up brick by brick and never be ashamed of your hard work.
Once you have that foundation, cover the brick with anything you want and paint it any way you can; that way, if somebody decides to try breaking through the facade, they're met by a pile of bricks and mortar supporting what you do.
It's hard to tear down a well-built wall…