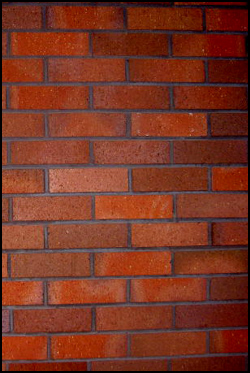 There's nothing worse than hitting a wall when things have been going well with your writing.
One day the words flow, and then BOOM! your nose is flat, you're on your butt, and you're looking up at a challenge that seems impossible.
Maybe you came flying out of the starting blocks for NaNoWriMo and hitting 1,667 words a day isn't as easy as it was the first week when everything was shiny and new…
Maybe you hit a rut and now feel stuck…
Or maybe you just don't feel like writing…
What To Do When You Hit a Wall
There are only a handful of choices available when you're faced with a wall in the way of what you'd rather be doing.
Many people choose the following options:
They spend time walking around it, not sure how long the wall might be.
They try climbing and risk a fall.
They spend the time shredding their hands trying to dig beneath the wall.
They just give up.
The funny thing: many times, the wall isn't as tough as it looks.
If a wall is on your way, why not give yourself credit and go through it?
A Tale of Two Artists
I recently chatted online with two artists I look up to. We chatted about last week's entry about healthy arrogance. The artists talked about how they suffer from moments of low self esteem.
It's hard for me to look at the things they do and imagine them feeling like their art isn't all it can be, but I understand that feeling. I've had times when I doubted I had what it took to hold my own with the writers I look up to.
When I look back at those times with a clear mind, it's not that I wasn't talented; I was depressed. Everywhere I looked, I saw walls I knew I could climb or go through, but I was just so damn tired of always climbing and knocking things down.
It was easier to just sit and not produce.
The thing is — and this is what I chatted about with these artists — once you let that doubt take hold, it's a downward spiral.
In the words of one of the artists, the mighty Ray Frenden:
"It's a trap. Self doubt produces less work, less work produces self doubt."
The trick, then, is to keep working — even if you don't feel inspired.
Much of my current novel was written during a couple bouts with a tumor in my head. I hated what I produced at the time.
Once I looked at it with a clear mind, I realized it was the best thing I've ever written.
Maybe It's Not Even a Wall
Many times, the wall that we think is a problem with our writing has nothing to do with writing.
We often find it hard to write not because writing is hard, but because there are other things in our lives affecting us.
Maybe you've been working overtime at work and feel like spending an hour writing during lunch is yet another hour of work of some sort, when all you want to do is rest.
Maybe you have too much going on after work that demands your attention. (While I believe most people can find an hour a day to write, sometimes weeks or months pass by without writing.)
Maybe you're just thinking about the "state of the world" and bummed. (In which case, you should get out and do things you love doing; get out with loved ones who remind you that — at least where you are — it may not be all that bad.)
The trick is to not knock yourself for what you haven't written. If you're thinking about what you haven't written, it means that someplace deep down you still want to write; it means somewhere deep down there's still a glimmer of hope.
It's just a matter of time before you get back to it.
Tearing Down the Wall
Here's the thing about tearing down the wall: you only have to do it once to remind yourself that you're able to do it.
I'll be the first to admit there are times I get tired of knocking down walls, but the more walls I've torn down, the happier I've become.
Stop the rough time once, and you can stop it again and again…
This Week
If you're having a rough time this week, I wish you luck in pushing through your wall and getting back to doing what makes you happy.
If you can't do it this week, know there are people who understand.
If you're still looking at the wall next month, talk to somebody.
But remember this: if you're feeling down because you've hit a wall that's prevented you from writing, it means you're at least still thinking about writing.
It's when you stop thinking about writing that you need to be concerned…
*          *          *
Since struggling with things is on my mind after having the discussion with the two artists I mentioned, on Wednesday I plan to write about ways to climb out of a hole, and Friday I plan to write about the strength of your own wall.
I hope everybody facing a big wall this week finds a way through it.
And if not, this video and this video always cheer me up!