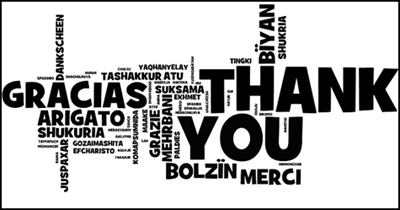 I've noticed more people stopping by The Juggling Writer and reading 5, 10, and 20+ pages a visit.
Thank you for taking the time to read what I write–I hope you find something that helps you.
If there's anything I haven't covered that you'd like to see, please let me know.
– Christopher
*          *          *
"Thank You" Montage by Woodley Wonderworks.