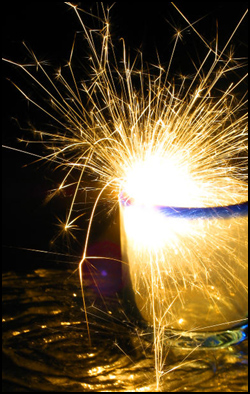 When you've been writing for years, it's easy to sometimes find yourself stuck in a rut.
Maybe you feel like you're writing the same old thing; maybe you feel like work and life have taken priority over writing.
Maybe you feel like writing's lost that spark it once had.
*          *          *
When you do anything long enough, there are good times and bad times.
Read almost any writer interview, even from the most prolific writers, and you'll see that even they had times when they weren't as productive as we think they are.
When I get stuck in a rut or feel like writing's lost its spark, there are a few things I do to recapture the feelings of when I first started writing — back when every word that went down was fun and I felt like nothing could stop me!
All this week, I'll share what's worked for me when I've needed to get out of a writing rut.
I hope you find something that works for you…