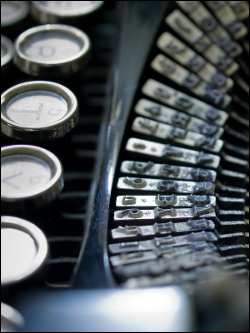 "I'm not a very good writer, but I'm an excellent rewriter."
– James Michener
One of the topics that always seems to come up in the writing group I'm in is how much we don't like rewrites.
I'm the most tolerant of rewrites, having rewritten the novel I just finished four times, but I still prefer first drafts. There's nothing I love more than diving into a first draft with only a vague idea of where I'm going and figuring things out along the way.
As much as I love the rush that comes with an initial draft, something happened during the third and fourth rewrites of the recent novel: I actually liked rewriting.
I liked how it was all there, filed away in my mind. I liked being able to fix things without wandering off and creating more problems for myself. I liked removing entire storylines and characters, as difficult as it was to let go.
What I liked most about the last two rewrites: knowing everything about the story so I could finally focus on making what mattered count.
If you find yourself having a tough time writing this week, drag out something old that you're not particularly happy with and rewrite it.
The story's done and probably still in your head — now make it count!
*          *          *
Photo credit: Raul Hernandez Gonzalez