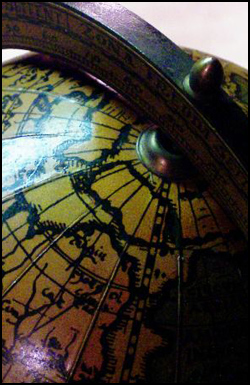 It's been awhile since I've done a series.
With summer about to leave us for good, maybe you want to have one last fling before cooler weather settles in.
Maybe you were too busy at the day job over the summer to take vacation, but now looking for something to do as the year begins to wind down.
From Monday the 18th to Sunday the 24th, I'm writing about these writing-related trips you can take to keep your energy going through the chill of autumn and the cold of winter:
Monday, 9/18 — The Pilgrimage (Walking in the footsteps of your favorite writers)
Tuesday, 9/19 — A Sense of Place (Going to where your story is set for accuracy)
Wednesday, 9/20 — Your Inner Thoreau (Affordable ways to get away from it all)
Thursday, 9/21 — Working While Resting (Making vacation pay for itself)
Friday, 9/22 — Your Own Writing Retreat (Affordable ways to create your own retreat)
Saturday, 9/23 — Road Trippin' (Hitting the open road to stir the creative juices)
Sunday, 9/24 — A Room of Your Own (Something you can do several times a year)
Get ready to pack that suitcase, because it all starts Monday!