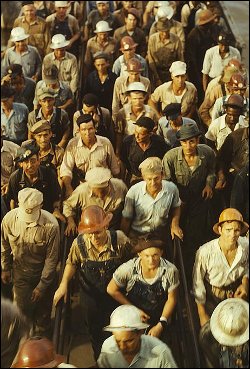 It's Labor Day in the U.S.
For many, that means cookouts and rushing to crowd several weekends of fun into one last fling before the weather turns colder (unless you live in Texas!).
On most holidays, I stop for a moment in my office and think about what the holiday means to me.
Labor Day has always been a reminder of how far hard work can take a person; it's also a reminder that people died so that we could all have a 5-day work week of 8-hour days. And yet, many of us work well beyond that time.
If you love what you do, I can think of few things better than working hard and seeing the fruits of your labor blossom. But most people who put in 40+ hours a week do so at a job they are often not too fond of.
We all deserve a fun day at the lake, beach, or that last camp out of summer on Labor Day Weekend.
On Labor Day, I choose to work…on something I love. The long weekend has always been a great weekend to write — not just because I love to write, but because it's a reminder that while I work harder than most people at my day job, my day job is not my dream job.
Every day I don't write is another day I have to go to work; for me, Labor Day has always been a symbolic protest against the daily grind.
For me, Labor Day has always been a day of work, because I can think of no better labor than to sit down and write all day.