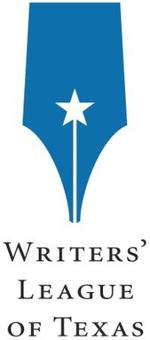 The Writers' League of Texas Agents Conference started Friday, June 25. I attended a pre-conference pitch workshop with agent, Rebecca Oliver.
Here's a recap of the workshop for those in other agents' workshops, or for people unable to attend:
Rebecca began the workshop by sharing 10 things agents often hear that drives them crazy. None of these 10 tips were presented in a sarcastic or mean manner. Unless she's the best actress in Austin right now, she loves what she does, and part of what she does is work with new and established writers to help them get better.
This is the list she shared:
No over-the-top comparisons — Agents have heard, "I've written the next Twilight," or "I'm giving you the chance to buy the next Harry Potter," repeatedly. You haven't written the next Twilight or Harry Potter. Pitch your book. If it happens to turn out to be the next something great — wonderful, but avoid the over-the-top comparisons.
Know who you're pitching to — Don't pitch your sci-fi novel to an agent known for representing only literary fiction. Do your research and know who you're speaking to and what they represent.
Don't bury the lead — Don't charge into a blow-by-blow detail of your book and then finish by saying, "Oh yeah–he's a vampire!" Strong hooks help writing; they also help your pitch. Make sure you include the important stuff up front.
Listen to what I'm saying…and not saying — The agents attending this conference are experienced. If they offer advice, don't argue with them–step back and listen to what they are telling you. Also, read their body language. If you see you're losing them because you're talking about something too long, adjust your pitch to get their attention again. Listen and be aware.
Know what your book is — Don't go to your consultation asking an agent to help you figure out how to categorize your book. If you write historical fiction or thrillers, know that you write historical fiction or thrillers before you pitch. It's not an agents job to help you figure it out.
Be familiar with other writers in your category — If you write contemporary family epics and can't name other writers who write similar stories, you might have a problem. Be familiar with the books and authors in the category you've chosen.
Don't focus on trends — If you're writing about vampires because vampires seem to be the hot trend right now, you're not being authentic. Be true to your writing and don't chase trends.
Don't expect an agent to take anything away with them — It doesn't hurt to have samples of your writing to share with other writers, but most agents don't want to be handed a synopsis or sample pages at a conference. They have more than enough things to carry back home with them.
Come with questions — An example Rebecca used (imagine you're speaking to an agent): "If you were in my place and an agent offered representation, what one question would you ask them?" Your consultation can be a great place to learn a thing or two, especially if you couple this tip with #4.
State of mind — Don't show up expecting to have an agent or editor when you walk out of your consultation. If somebody likes your writing, they will request pages after the conference. Finding an agent can happen, but it's probably not going to happen this weekend. Instead, get the most out of it. Ask questions–learn new things. Interact with other writers. Have fun!
Rebecca then discussed 4 things she looks for in a good pitch.
She looks for the Four Cs:
Connect — Don't walk in and immediately start your pitch. Connect with the agent. Tell them, "I know you represent [insert author, here], and I'd like to talk about…" Know who the agent you're speaking to is and connect before you pitch.
Context — Be able to make a comparison (just not an over-the-top comparison) with an existing book and your book. Even something as simple as, "I've written a horror novel that will scare the hell out of you," can work because you've let the agent know what you write.
Compel — Who is the main character? What is the main story arc? If it's a love story, is it playful, painful, awkward, or funny? Don't tell the agent every detail about your book, but be sure to mention the compelling details that will grab their interest.
Credentials — Let the agent know where you've had short stories published. If you have a blog, mention it. Even if you don't think you have credentials, you just might. Rebecca used this example: "I'm writing an upmarket women's story about an artist who lives in Austin. I own an art gallery in the city and have been an artist for 20 years." That bit of information about owning a gallery and being an artist lets the agent know that your writing about art will be accurate–those are your credentials.
Some random tidbits:
Don't say you write literary fiction if you don't. It takes an incredibly talented writer to pull off literary fiction, and literary books often don't sell many copies. That doesn't mean agents don't want to represent literary fiction–it just means you have to truly be a literary writer if that's what you're claiming to be.
Write a 1-page synopsis of your novel. Turn that 1 page into 1 paragraph. Turn that 1 paragraph into 1 sentence. Now you have 1 sentence that tells everybody what your book is about quickly, in case you get the opportunity to mention it in passing.
When somebody asked about how important the marketability of a writer is, Rebecca said that good debut fiction is not so hard to sell (it's that second novel that's the tough one). The pitch is the book itself. If the writer has great credentials or a large online following, that's great. But with debut fiction, a great book can beat a decent book written by a writer with a platform. With non-fiction, the platform and proposal are important.
Commit to a project. Don't approach an agent in a consultation and say, "Well, I have these three ideas for novels…" and ask which one sounds best. If you have other ideas, commit to the one you're most passionate about or your most current project.
One of my favorite things Rebecca said this afternoon: "I live your life everyday."
By that, she means she is constantly pitching stories to publishers. Not just one thing like the rest of us, but several things at once–and her livelihood depends on it. She only gets paid when she sells books, and I'm sure I'm not the only person who attended her workshop who felt that she was incredibly friendly, genuine, approachable, and serious about what she does.
She won't represent a book she doesn't love.
She has moments in life when she gets nervous, too. (Like the first several minutes speaking to a group.) I think quite a few people found this information soothing. It can be easy to see agents as magical beings guarding a gateway to our dreams, but they are real people who love good books as much as we all should.
I'm not saying all these things because I hope Rebecca reads this and thinks, "That Christopher Gronlund guy is one of the snazziest suckups I've ever met!"
I don't plan to pitch my novel to Rebecca because I don't feel it's what she's looking for.
I'm saying these things hoping it helps somebody who has written what she's looking for and may be a little nervous about their consultation. Rebecca is very approachable and understanding–there's nothing to be afraid of; that is, unless you tell her you've written the next Twilight.
Good luck!