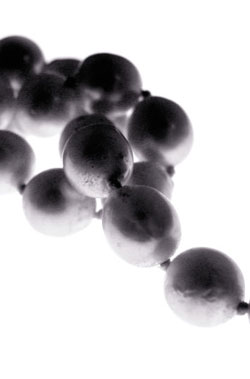 A good friend used to manage a music store. A regular customer was looking for a second job and applied for a position at the store.
On the  application, where one could list various skills and traits, this person wrote this and nothing more:
"I have the patience of an oyster."
I've been told that I'm a patient person. At jobs, I'm the person who can work well with the people others avoid. I don't mind dropping things for hours, just to learn a complex juggling trick that very few people will truly appreciate. It takes patience to finish a novel; I'm on my third.
More than the patience it takes to finish a novel is the patience involved to submit writing, face rejection, and to keep going. Writers have this cycle down, accepting what would get to most people on a very deep level, all for a shot at something more.
The process it takes to pile up page after page into something more takes patience and planning. There are so many things I love about writing — one of the things I love most is that it takes time. I like seeing a story develop and change over days, months, and even years.
Writing requires the patience of an oyster.
Oysters are ugly things. Writing is often ugly, too — a hard-shelled mess filled with goo.
But in the end, when the shell or pages are opened, the pearl that is finally revealed makes the patience required to  create something so small and beautiful absolutely worth it.