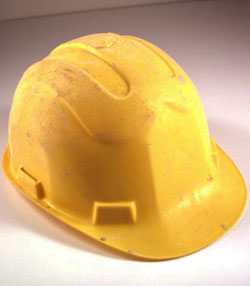 Wednesday, I wrote about killing the Muse.
If I have a Muse, this is what he looks like:
He's a short, gruff guy with a big heart.
He wears a yellow hardhat and chews on a cigar.
He has a pop eye and says stuff like, "Come on, kid—get your ass in gear!  This building ain't going up with you sitting on your keister!"
He's probably named Butch, Salty, or has a nickname like Nails Mahone.
And when I'm done writing, he buys me a cheap beer, tells me I did a good job, and then reminds me to come in early and work hard the next day, 'cause that's the only way it's gonna happen!
So that's what my Muse looks like.
Let me know what your Muse looks like in the comments below…